Home » Our Pizza » Pizza Speck and Provola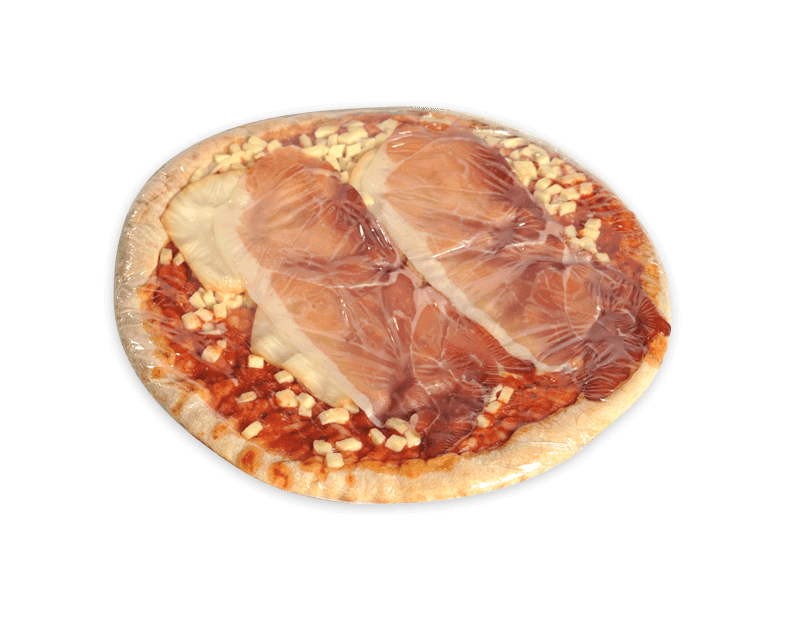 Pizza Speck and Provola
FRESH PRODUCT
390g – Diameter cm 27
PACKAGE 1 PIZZA

Product obtained from a dough with 48h leavened with 48h leavened biga, manually stretched and stuffed with tomato puree, mozzarella, smoked provola and speck. After quick cooking, the product is refrigerated al 0/4°C. Every single base is packaged with neutral film.
METHOD OF USE
TO BE CONSUMED AFTER COOKING
Quick and easy, goes in the preheated oven at 180/200 ° C for 5-6 minutes.
No in the microwave, yes in the combined microwave
INGREDIENTS
Soft WHEAT flour type 0 Tuscany – Water – mozzarella (MILK, salt, rennet, lactic ferments) 17.9% – smoked provola cheese (MILK, lactic ferments, salt, rennet) 12.8% – tomato puree – speck (pork meat, salt , sugar, dextrose, flavorings, spices, antioxidant: E301, preservatives: E250-E252) – Extra virgin olive oil – Salt – Brewer's yeast – Oregano – Flavorings